Archive for November 25, 2006
I have nieces and nephews: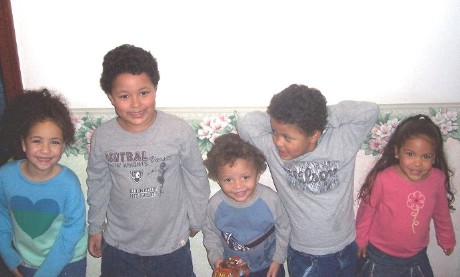 Diamond, Curt, Aidan, Brandon, Shayla
Sorry for the delay, there was a holiday.
1. "I really do like ice."
HINT: This Academy Award winner played a character who hadn't had ice in quite a while.
UNSOLVED: This is Cast Away, spoken by Academy Award winner Tom Hanks.
2. A heart attack during dress rehearsal of a television comedy special.
The Sunshine Boys (solved by Roberta)
3. "Sounds like a French nail varnish."
Goldfinger (solved by Amy)
4. A racist insult shouted to a girl on a high-dive board.
The Craft (solved by Paula)
5. The prisoner's visit with his mother takes place entirely with her in the back of a truck.
Cool Hand Luke (solved and fixed by Ken)
6. A man sneaks into his boss's office to find his employee file, which contains only pictures, numbers, and symbols.
HINT: This movie, based on a famous novel, has spoken rather than written credits.
UNSOLVED: Farenheit 451, both the original clue and the hint alluded to the fact that reading is banned.
7. While talking with an old friend from San Francisco, she separates eggs in the palm of her hand.
The Hours (solved by Roberta; "she" is Meryl Streep and the old friend is Jeff Daniels)