New Release
Magical Power For Beginners:
How to Raise & Send Energy for Spells That Work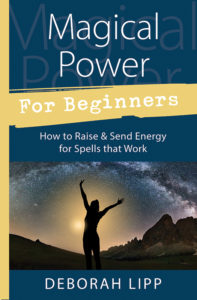 Available from Barnes & Noble
Now available!
What makes magic work? What can it do and what can't it do? This straightforward, easy-to-follow guide introduces you to the four necessary components of magic: interconnection, transcending space and time, intention and focus, and power. Power is given particular emphasis, exploring topics like where it comes from, how to access it, how to "flavor" it to suit the purpose, and various methods of sending it.
Magical Power for Beginners presents a wide range of topics, including sympathetic magic, meditation, spell construction, use of ritual space, evocation, and magical tools. The magic presented here is usable by practitioners of any system and is designed to help you understand magic on a fundamental level, giving you the skills you need to perform more effective spells and rituals.
Other Books in Print
By Deborah Lipp
Tarot Interactions:
Become More Intuitive, Psychic & Skilled at Reading Cards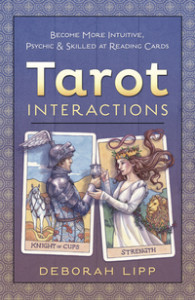 Tarot Interactions will help you read any deck with deeper and more meaningful results. Move beyond reading "card by card" and learn to provide powerful readings with a nuanced, flowing narrative like that of a story or poem. Designed for both beginners and advanced students, Tarot Interactions shows how to interact with the cards in a synergistic way, leading to more dynamic readings with any deck or oracle. Tarot Interactions is available from Barnes & Nobles and other retailers.
Merry Meet Again:
Lessons, Life & Love on the Path of a Wiccan High Priestess
Merry Meet Again is the very personal story of a life lived in Wicca. It is my story, from seeking after the religion of the Old Gods in the 1970s, through initiation, and becoming a High Priestess. It is the story of love and loss, sexuality and grief, travel and Pagan parenting. In short, it is my story, peppered with spells and theology, it encompasses thirty years of my Pagan path. Available from Barnes & Nobles and other retailers.
The Study of Witchcraft:
A Guidebook to Advanced Wicca

The Study of Witchcraft is for Wiccans who want to deepen their understanding of topics important to the advanced Wiccan. Many poeple seek "Wicca 202" titles, but few understand that the advanced Wiccan reaches beyond Wicca, delving into topics as diverse as history, psychology, divination, and lucid dreaming. The Study of Witchcraft introduces many such topics, discusses each, and offers an introductory course of study (including recommended reading and homework).
You're presented with study subjects tailored to suit your needs, with specific suggestions for traditional, eclectic, and politcally radical Wiccans, for groups and for solitaries. Available from Barnes & Nobles and other retailers.
The Way of Four Spellbook:
Working Magic with the Elements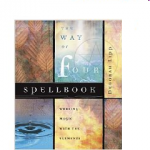 As a companion to The Way of Four, or to be used on its own, The Way of Four Spellbook begins by introducing magic and spellcraft, defining these terms in detail, and running through the basics, including ethical and other considerations. Next come five sections that form the bulk of the book: Balance Spells, Air Spells, Fire Spells, Water Spells, and Earth Spells. What is an Air spell and why would you do one? How can you use Air in a spell? Each spell in each chapter is of its element, containing ingredients appropriate to the element, and done for an elemental purpose: Air spells with Air things for achieving Air goals. Lots of spell types are discussed, and many spells are offered. Of course, you ' ll also be taught how to create your own elemental spells.
The Way of Four:
Create Elemental Balance in Your Life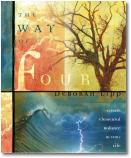 Air, Fire, Water, and Earth are the spiritual, magical and metaphorical building blocks of the Universe, and understanding them is at the core of a Pagan education.
The Way of Four focuses entirely on the four elements, in nature, in our personalities, in our day to day lives, in spells and in ritual. You'll find handy charts, private and group exercises, spells, rituals and quizzes. This in-depth study of elemental lore will also include a brief history of the elements in Western magic.
Elements of Ritual:
Air, Fire, Water and Earth in the Wiccan Circle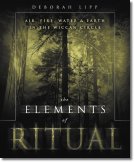 Elements of Ritual explores the underlying structure of the Wiccan circle, and believe it or not, there is a structure. Understanding it better will make your circles more effective and satisfying.
If you've ever felt frustrated at the plethora of 'Wicca 101' books in the stores, Elements of Ritual is for you. This book is for those who already know the basics; it brings more detail and background to each step. The circle is explored theologically, mythically, mystically and pragmatically.
The Ultimate James Bond Fan Book
Please contact me via email if you are interested in this book.
---
Including Contributions by Deborah Lipp
Green Egg Omelette
edited by Oberon Zell-Ravenheart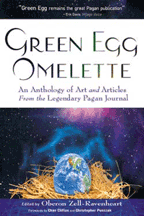 A marvelous compendium featuring a wide range of topics and a Who's Who of Pagan authors including Oberon Zell (the editor), Christopher Penczak, Isaac Bonewits, Fred Lamond, Ray Buckland, and many more. From essays of historical value to songs to ritual, Green Egg Omelette: An Anthology of Art and Articles from the Legendary Pagan Journal is a must-have of Paganism past and present. Deborah contributes the essay "In Defense of Polarity."
---
Creating Circles & Ceremonies:
Rituals for All Seasons and Reasons
edited by Oberon Zell-Ravenheart and Morning Glory Zell-Ravenheart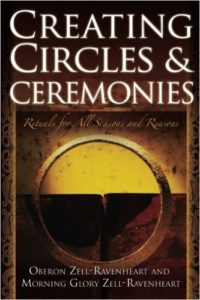 Another terrific compendium from Oberon and Morning Glory, this one focused on the practical side of creating Pagan ritual. My contribution is a circle closing chant I co-wrote with Isaac Bonewits.